INDUSTRY SECTORS / SEGMENTS
PHARMACEUTICAL BIO-TECH
Engmech provides service and maintenance of the complete process system for :
Dialysis Solution Process
Heparin Process (vial)
Vitamin / Supplement Pill Process
Custom Made Machine Process
Contact lens and Cough Mixture Process
DAIRY, FOOD & BEVERAGE
Engmech provide services to the following industry processes :
Confectionery Process – Wafers, Biscuit, Noodles
Dairy Process – Chocolate, Milk, Carbonated Syrup,
Tea Extraction, Herbal (essence)
Baking Process – Bread & Bun
Customised Plant Machinery
.
SPECIALTIES CHEMICAL
Engmech constructs and installs systems for the following industrial plants:
Methyl Ester Plant
Short Path Distillation Plant
Refined Glycerin Plant
Distillation Plant
Purification Plant
From Liquid to Powder Plant
AVIATION
Engmech has acquired expertise from our European partners to custom build Test Benches for:
Pressure and Flow Test
Leak Test
Fuel Pump Test
Pneumatic Test
Pre Heat Exchanger Test
Customised Test Jigs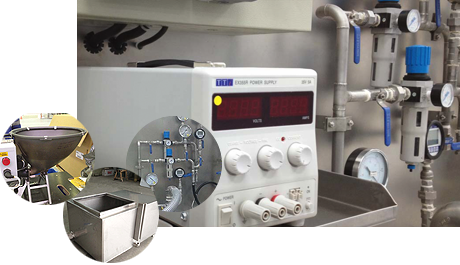 OIL & GAS
Engmech is in the final stages of obtaining pressure vessels license from DOSH (local authority) to fabricate and custom build the following:
MARINE
Engmech provides services for repair and maintenance of :
DESIGN & PLANNING
Engmech has a group of qualified engineers for Project Management, Design, Fabrication, QA & QC, Installation and a Safety Committee to manage all projects. We have a dedicated team of engineers to manage the Maintenance/Shutdown Works, Equipment Refurbishing and Customised Machinery.